SHOFU is "a Innovator"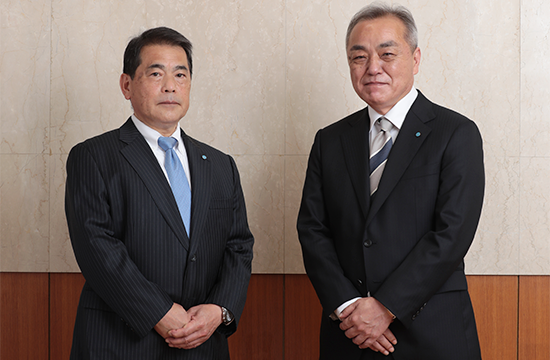 Contribution to dentistry through innovative business activities
Noriyuki Negoro – Chairman & CEO and Tetsuo Takami – President & COO
Throughout human history, health and beauty have been common threads running throughout all peoples of the world. As a comprehensive manufacturer of dental materials and equipment, as well as an international company that is focused on new product development and the provision of superior products throughout the world, Shofu aims to help fill the world with full smiles of sparkling teeth.
Since establishment in 1922, thanks to its tireless R&D efforts Shofu's history of innovation in dental materials and equipment has been marked by a procession of products that were the first of their kind—either in Japan or in the world. We have developed our sales networks to extend throughout Japan and the rest of the world, providing superior products that have helped advance the field of dentistry throughout the world. We are striving to fulfill our corporate social responsibility by establishing compliance structures, introducing measures to increase our accountability to stakeholders and working to enhance our management structure.
Japanese society is currently in a state of flux, with a population that is falling and aging. A society that is prosperous and in which people live long and healthy lives requires a greater focus on teeth, which serve as the gateway to the food that sustains our lives. Furthermore, with recent research confirming how dental disease can affect overall health, we can expect the role of dentistry to grow even more critical.
Operating in this environment, we will act as an industry leader in boosting our overall competitiveness, contributing to dentistry through the provision of trusted Shofu-brand products. All employees will pull together in their efforts to sustain the spirit of challenge of our company's founder.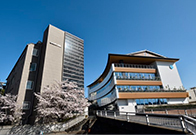 SHOFU INC.
11 Kamitakamatsu-cho, Fukuine,
Higashiyama-ku,
Kyoto 605-0983,
Japan
Telefon: (81) 75-561-0411
Telefax: (81) 75-561-0412
E-Mail: info@shofu.co.jp
www.shofu.co.jp