SHOFU donates for 2023 Turkey Syria earthquake relief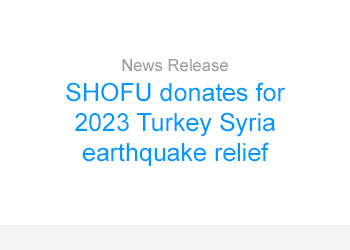 Shofu Inc. expresses its deepest sympathies to all those affected by the recent earthquake in Turkey and Syria.
Shofu Inc. has decided to donate 2 million yen through the Japanese Red Cross Society to support the relief and recovery efforts within the areas affected by the earthquake.
We pray for the earliest possible restoration and recovery of the afflicted areas.
Tetsuo Takami
President & COO
Shofu Inc.
Mar. 27, 2023