About Us
SHOFU Incorporated is a world-renowned dental materials and equipment manufacturer, providing high-quality products to clients for the last 99 years.
Mr. Kajo Shofu III, an entrepreneur, and researcher well known in the ceramics industry founded Shofu Incorporated in 1922. Mr. Shofu refocused existing ceramics technology and succeeded in developing the first locally made, high-quality porcelain denture teeth.
Today, Shofu Incorporated remains one of the top manufacturers of superior dental products used by dentists, dental technicians, and dental hygienists, and is publicly traded on the Tokyo Stock Exchange with affiliate companies in the United States, Germany, Singapore, United Kingdom, and China. SHOFU Dental Corporation (SDC), located in the United States was founded in the year 1971 with its corporate offices originally in Menlo Park, California. Shofu is currently celebrating 41 years of doing business in the U.S.A. Canada, Central & South America, and Mexico.
In September of 2001, SDC relocated corporate headquarters from Menlo Park to San Marcos, California, just north of San Diego. The new facility is state-of-the-art, accommodating a larger inventory, more customer service, and expedited shipments. SHOFU Dental Corporation is a fast-growing customer-friendly company with a basis of many recognized achievements and decades of experience, all contributing to successful dental treatments throughout the Americas. Our customers' support and encouragement assure us the ability to continue serving the dental industry with the best quality and highest level of satisfaction.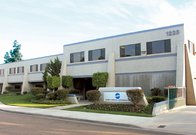 SHOFU Dental Corporation
1225 Stone Drive
San Marcos
CA 92078-4059, USA
Phone: 1-800-827-4638