Privacy Policy
SHOFU Dental Corporation ("SHOFU," "we," "us" or "our") has created this privacy statement in order to demonstrate our firm commitment to protecting your privacy. Our goal is to make you aware of the types of information we collect on our web site and how we use this information to process insurance requests and provide a more personalized experience.
Specifically, this privacy statement discloses how we protect your security, what information we require, how we use the information you provide, and how you can correct or change any information you have provided.
SHOFU is not a financial institution and is not engaged in the sale of consumer products or services.
The SHOFU website is directed to United States residents only. This website contains links to other websites owned or operated by persons or entities that are not affiliated with SHOFU; SHOFU is not responsible for the privacy and security practices or the content of those websites. We do not knowingly market our products and services to children, including individuals under the age of 13. Our information gathering and dissemination practices for this website are described as follows.
Security
We value your trust and handle your information with care. This site has appropriate security measures in place to protect against the loss, misuse and alteration of the information under our control. Our employees are committed to safeguarding your information using our security standards and procedures.
How do we use your information?
SHOFU uses the information that you provide to us through our website to process and service purchase orders you place for our products and services and to answer your inquires and questions.
Do we share your information?
SHOFU does not share or sell e-mail addresses, mailing information, telephone numbers or any other personal information provided to Shofu to unaffiliated third parties except as required or permitted by applicable law or as required to provide our products and services to our customers.
Contacting us
If you have any questions about this privacy policy, please contact us at 1-800-827-4638 or e-mail
customer-service@shofu.com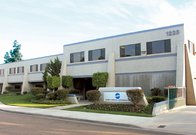 SHOFU Dental Corporation
1225 Stone Drive
San Marcos
CA 92078-4059, USA
Phone: 1-800-827-4638