Terms and Conditions for use of shofu.com
This website is operated and maintained by SHOFU Dental Corporation on behalf of itself and its affiliates (collectively, the "Company" and sometimes collectively referred to as "we" or "us"), for use by the Company's customers (referred to as "you").
I. Acceptance of terms and conditions
Your access and use of this website are subject to the following terms and conditions and all applicable laws and regulations. Please read these terms and conditions carefully. If you do not agree with all of these Terms and Conditions, do not access or otherwise use this website or any information contained on the website. By using or accessing this website, you agree to all of these Terms and Conditions.
II. Copyright and other intellectual property rights
Unless otherwise noted, all materials, including images, illustrations, designs, icons, photographs, video clips, and other material on this website or any other website maintained by us, are copyrights, trademarks, trade dress and/or other intellectual properties owned or licensed by us. No material from this website or from any other website maintained by us may be copied, reproduced, republished, uploaded, posted, transmitted, modified, distributed or publicly displayed, other than for your own use of this website, except as expressly permitted on this website. Doing so violates our copyright or other intellectual property rights or such rights of the party who licensed the use of such materials to us.
You may not remove, alter, or block any copyright or other proprietary notice on this website or any other website maintained by us. You may not assign, transfer, sell, lease, rent, charge, distribute, disclose or market to any third party any materials related to this website or any other website maintained by us, or otherwise deal in, encumber or infringe upon such materials, or use such materials on behalf of any third party or make available such materials to any third party.
All trademarks and service marks displayed on this website are the exclusive property of their respective owners.
III. Privacy Policy
See the separate Privacy Policy applicable to this website.
IV. Password/account protection and use
If applicable, you will receive a password and account designation upon completing the website registration process. You may provide a password and account designation only to persons who you obligate to comply with these Terms and Conditions.
If you receive multiple passwords or account designations, you are responsible for assigning them to persons for whom you are responsible and are responsible for terminating their passwords and account designations when you no longer retain responsibility for their use of the password and account designation you assigned to them. You are responsible for maintaining the confidentiality of your password and account and are fully responsible for all activities using your password or account. You agree to (a) immediately notify us of any unauthorized use of your password or your account or any other breach of security, and (b) exit from your account at the end of each session. We cannot and will not be liable for any loss or damage arising from your failure to comply with this Section.
Even if your use of this website does not require a password, you agree to obligate your employees, agents and others in your control to abide by these Terms and Conditions and you agree to be responsible for their compliance with these Terms and Conditions.
Links to third party websites
We may provide, or third parties may provide, links to other websites or resources. Because we have no control over such websites and resources, you acknowledge and agree that we are not responsible for the availability of such external sites or resources, and we do not endorse and are not responsible or liable for any content, advertising, products, or other materials on or available from such sites or resources. You further acknowledge and agree that we shall not be responsible or liable, directly or indirectly, for any damage or loss caused or alleged to be caused by or in connection with use of or reliance on any such content, goods or services available on or through any such website or resource.
VI. No warranties – this website is provided "AS-IS"
THE MATERIALS IN THIS WEBSITE ARE PROVIDED "AS-IS" AND WITHOUT WARRANTIES OF ANY KIND, EITHER EXPRESS OR IMPLIED.
Information contained on this website has been prepared as a convenience to its users and is not intended to constitute advice upon which a user may rely. We have used reasonable efforts in collecting, preparing and providing quality information and material, but make no warranty or guarantee about the accuracy, completeness, or adequacy of the information contained in or linked to this website or any other website maintained by us. Users relying on information from this website do so at their own risk.
VII. Disclaimers
TO THE FULLEST EXTENT PERMISSIBLE BY APPLICABLE LAW, WE DISCLAIM ALL WARRANTIES, EXPRESS OR IMPLIED, INCLUDING, BUT NOT LIMITED TO, IMPLIED WARRANTIES OF MERCHANTABILITY AND FITNESS FOR A PARTICULAR PURPOSE. WE DO NOT WARRANT OR REPRESENT THAT THIS WEBSITE WILL BE UNINTERRUPTED OR ERROR-FREE, THAT DEFECTS WILL BE CORRECTED, OR THAT THIS WEBSITE OR ANY OTHER WEBSITE MAINTAINED BY US OR THE SERVER(S) THAT MAKES THE WEBSITES AVAILABLE IS FREE OF VIRUSES OR OTHER HARMFUL COMPONENTS. WE DO NOT WARRANT OR MAKE ANY REPRESENTATIONS THAT INFORMATION AND MATERIALS IN THIS WEBSITE OR ANY OTHER WEBSITE ARE CORRECT, ACCURATE, TIMELY, RELIABLE, CORRECTLY SEQUENCED OR OTHERWISE. THE USER (AND NOT US) ASSUMES THE ENTIRE COST OF ALL NECESSARY SERVICING, REPAIR, OR CORRECTION.
VIII. Exclusions/limitations
UNDER NO CIRCUMSTANCES, REGARDLESS OF WHETHER BASED ON CONTRACT, TORT OR NEGLIGENCE, OR IN LAW OR IN EQUITY, SHALL WE BE LIABLE TO YOU OR ANY OTHER PERSON FOR ANY DIRECT, INDIRECT, SPECIAL, PUNITIVE OR CONSEQUENTIAL DAMAGES (INCLUDING LOST PROFITS) THAT ARISE OUT OF OR ARE IN CONNECTION WITH ANY ERRORS, INACCURACIES, OMISSIONS, DEFECTS, OR UNTIMELINESS OF ANY CONTENT ON THIS WEBSITE, OR THE USE, INTERRUPTION OF USE, OR INABILITY TO USE THIS WEBSITE, THE MATERIALS IN THIS WEBSITE OR ANY OTHER WEBSITE MAINTAINED BY US, OR OTHERWISE RELATING TO THIS WEBSITE, EVEN IF WE OR AN AUTHORIZED REPRESENTATIVE OF US HAS BEEN ADVISED OF THE POSSIBILITY OF SUCH DAMAGES.
YOU MAY BE ABLE TO DOWNLOAD FROM THE SYSTEM ELECTRONIC COMMUNICATIONS SENT AND RECEIVED AND TO MAINTAIN AND STORE COMMUNICATIONS ON YOUR SYSTEM. UNDER NO CIRCUMSTANCES SHALL THIS WEBSITE OR ANY OTHER WEBSITE MAINTAINED BY US BE LIABLE FOR ANY LOSS OR DAMAGE ARISING OUT OF DOWNLOADING OR STORING ELECTRONIC COMMUNICATIONS.
IX. Use of cookies
A "cookie" is a small piece of information sent by a web server to store in a web browser so that it can later be read back from that browser. This website may use cookies to store some personal preferences for your future visits to this website. They tell us whether you have visited this website before and help us determine if you came from a particular Internet link or banner advertisement.
In some cases, we store the information needed to grant you access in a cookie. Cookies allow the website to recognize you more quickly so your time spent on this website is more productive. You'll find that cookies are an industry standard and are used at most major websites in much the same way we use them in this website.
You can learn more about cookies at http://www.cookiecentral.com/.
X. Connection requirements
You are responsible for providing and maintaining, at your own option and expense, all hardware, software and communication lines required to access and use this website. We reserve the right to change the configuration at any time, so you are encouraged to review these Terms and Conditions regularly.
XI. Acceptable use Policy
The following are not permitted on this website:
ILLEGAL USE. Using this website to transmit any material (by e-mail, uploading, posting, or otherwise) that, intentionally or unintentionally, violates any applicable local, state, national or international law, or any rules or regulations promulgated thereunder;
THREATS. Using this website to transmit any material (by e-mail, uploading, posting, or otherwise) that threatens or encourages bodily harm or destruction of property;
HARASSMENT. Using this website to transmit any material (by e-mail, uploading, posting, or otherwise) that harasses another;
FRAUDULENT ACTIVITY. Using this website to make fraudulent offers to sell or buy products, items, or services or to advance any type of financial scam such as "pyramid schemes," "ponzi schemes," and "chain letters;"
FORGERY OR IMPERSONATION. Adding, removing or modifying identifying network header information in an effort to deceive or mislead, or attempting to impersonate any person by using forged headers or other identifying information;
UNSOLICITED COMMERCIAL E-MAIL/UNSOLICITED BULK E-MAIL Using this website to transmit any unsolicited commercial e-mail or unsolicited bulk e-mail, or facilitating unsolicited commercial e-mail or unsolicited bulk e-mail whether or not that e-mail is commercial in nature;
UNAUTHORIZED ACCESS. Using this website to access, or to attempt to access, the accounts of others, or to penetrate, or attempt to penetrate, our security measures or another entity's computer software or hardware, electronic communications system, or telecommunications system, whether or not the intrusion results in the corruption or loss of data;
COPYRIGHT OR TRADEMARK INFRINGEMENT. Using this website to transmit any material (by e-mail, uploading, posting, or otherwise) that infringes any copyright, trademark, patent, trade secret, or other proprietary rights of any third party, including, but not limited to, the unauthorized copying of copyrighted material, the digitization and distribution of photographs from magazines, books, or other copyrighted sources, and the unauthorized transmittal of copyrighted software;
COLLECTION OF PERSONAL DATA. Using this website to collect, or attempt to collect, personal information about third parties without their knowledge or consent;
Reselling the services. Reselling access, any content or any aspect of this website without our authorization; and
NETWORK DISRUPTIONS AND UNFRIENDLY ACTIVITY. Using this website for any activity which adversely affects the ability of other people or systems to use the website, including "denial of service" attacks against another network host or individual user, interfering with or disrupting other network users, network services or network equipment.
We may take any one or more of the following actions in response to actual or suspected violations above:
• issue warnings: written or verbal;
• suspend use or posting privileges;
• suspend or terminate the user's account;
• charge the user for administrative costs and/or reactivation charges; or
• bring legal action to enjoin violations and/or to collect damages, if any, caused by violations.
We may cooperate with legal authorities and/or third parties in the investigation of any suspected or alleged crime or civil wrong.
XII. Right to monitor
We neither actively monitor use of this website under normal circumstances, nor exercise editorial control over the content of any third party's website, electronic mail transmission, news group, or other material created or accessible over or through this website. We reserve the right to remove any materials that, in our sole discretion, may be illegal, may subject us to liability, may violate these Terms and Conditions, or are, in our sole discretion, inconsistent with the purpose for this website.
XIII. Termination
We, in our sole discretion, may terminate your password, account (or any part thereof) or use of this website, and remove and discard any content within the website, for any reason, including, without limitation, for lack of use or if we believe that you have violated or acted inconsistently with these Terms and Conditions or the purpose of this website. We may also in our sole discretion and at any time discontinue your access to the website, or any part thereof, with or without notice. You agree that any termination of your access to the website under any provision of these Terms and Conditions may be effected without prior notice, and acknowledge and agree that we may immediately deactivate or delete your account and all related information and files in your account and/or bar any further access to such files or the website. Further, you agree that the we shall not be liable to you or any third-party for any termination of your access to the website.
XIV. Process for contracting electronically
We may not be qualified to offer for sale or sell in all jurisdictions where this website is accessible all or some of our products and services described in this website. Please contact us at the address below for further information regarding where we sell our products or services.
The terms and conditions applicable to entering into contracts for the goods or services described on this website are or will be described elsewhere on this website as those terms and conditions become available. Those terms and conditions describe and govern the process for entering into contracts with us electronically.
XV. Reproduction of materials found on this website
You agree to not reproduce, duplicate, copy, sell, resell or exploit for any commercial purposes, any portion of this website or its contents, except as expressly permitted by us.
XVI. Data Security
This website has what we believe to be reasonable security measures to protect the loss, misuse, and alteration of the information under our control. While we take steps we believe to be reasonable to protect the integrity and security of our network and systems, we cannot guarantee that our security measures will prevent third-party "hackers" from illegally obtaining this information.
XVII. Miscellaneous
These Terms and Conditions, the Privacy Policy and the other policies posted on this website constitute the entire agreement between you and us with respect to your use of this website and may be amended only by an authorized officer of the Company executing a writing amending these Terms and Conditions.
We may also revise, amend, or modify these Terms and Conditions, the Privacy Policy and any other user policies and agreements, at any time by changing these Terms and Conditions as posted here. Notice of any revision, amendment, or modification may be posted on this website and/or on users' start pages and/or by e-mail and/or in our various publications and mailings to users. Users are deemed to be aware of and bound by any changes to these Terms and Conditions and the Privacy Policy. We shall not be deemed to have waived any rights or remedies accruing to it hereunder unless such waiver is in writing and signed by our respective authorized officers. No delay or omission by us in exercising any right shall operate as a waiver of said right on any future occasion. All rights and remedies hereunder shall be cumulative and may be exercised singularly or concurrently.
This Agreement is governed by California law without regard to conflict of law provisions.
The federal and state courts located in California alone have exclusive jurisdiction over all disputes arising out of or relating to this Agreement and the website. You consent to the personal jurisdiction of such courts sitting in the aforementioned State with respect to such matters or otherwise between you and us, and waive your rights to removal or consent to removal.
Any provision of these Terms and Conditions that by their nature extend beyond the expiration of this agreement shall survive expiration or termination of this agreement and shall remain in effect until all such obligations are fully satisfied.
If any provision of these Terms and Conditions or the application thereof to any party or circumstances shall, to any extent, now or hereafter be or become invalid or unenforceable, the remainder of these Terms and Conditions shall not be affected thereby and every other provision of this Agreement shall be valid and enforceable, to the fullest extent permitted by law.
XVIII. Contacting us
If you need to contact us, you may do so by phone 1-800-827-4638 or by electronic mail at customer-service@shofu.com
Laboratory Terms & Conditions
All direct purchase items are also available through your favorite SHOFU dealer. Upon placing an order with SHOFU Dental Corporation the following terms and conditions apply:
I. The prices herein for U.S. and Canadian orders are F.O.B. San Marcos, California.
II. ACCOUNT PAYMENTS
A. Net 30 days from shipping date. A monthly finance charge calculated at 18% per annum will be added to all past due balances.
B. SHOFU Dental Corporation reserves the right to withhold shipments to any customer whose account is beyond 30 days.
C. There will be a $5.00 handling charge added on all orders under $100.00.
III. Drop Shipments will be subject to a $5.00 service charge. Meeting orders excluded.
IV. Returns: Merchandise cannot be returned without a written Return Authorization form. This may be obtained by calling our Customer Service Department at (760) 736-3277. All returns, whether for credit or exchange, are to be sent back freight prepaid and must be accompanied by the written Return Authorization form and a copy of the original invoice. Merchandise sent to SHOFU without the Return Authorization form will be returned to the dealer at the dealer's expense.
Returns for Credit: Merchandise in saleable condition may be returned for credit only within 1 year of SHOFU's shipping date. Credit is based on lowest price billed to the dealer, less 15% if merchandise is received within 90 days of shipping date, less 30 % if received after 90 days. Merchandise received in unsaleable condition or after 1 year of shipping date is not returnable and will be returned to the dealer at dealer's expense. Items not in this price list, and custom-made Student Kits, are not returnable.
V. All prices, specifications, and terms herein are subject to change without notice. All prices are in U.S. dollars. SHOFU CORPORATION CAN ONLY SHIP PRODUCTS WITHIN THE UNITED STATES AND CANADA
DENTIST SHOFU Operatory products are available for ordering through your favorite SHOFU Dealer. Please refer to our "Dealer" page to view a list dealers that carry SHOFU products; or contact SHOFU customer service at: 1.800.827.4638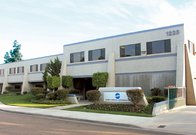 SHOFU Dental Corporation
1225 Stone Drive
San Marcos
CA 92078-4059, USA
Phone: 1-800-827-4638