Beautifil-Bulk Restorative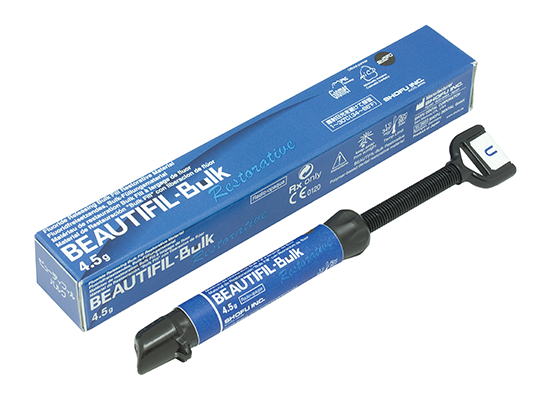 Beautifil-Bulk Restorative provides exceptional condensability and sculptability ideal for posterior restorations. Delivering superb shade stability, low shrinkage stress and full polymerization at 4 mm, Beautifil-Bulk Restorative is an esthetic, advanced Giomer restorative you can rely on.
High fill ratio (87.0 wt% 74.5 vol%) reduces polymerization shrinkage and shrinkage stress while increasing compressive and flexural strength
Ideal balance of light diffusion and transmission ensures complete polymerization at 4 mm depth of cure
Outstanding Vickers hardness value
Optimum translucency creates esthetic shades unaffected by surrounding intraoral color
Sustained fluoride release and rechargability
High level of radiopacity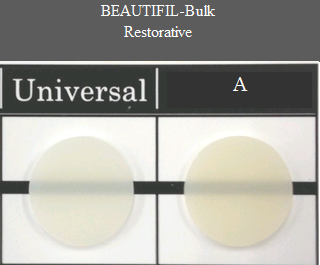 CE Credit: Providing an Environment Where Tissues Can Regenerate
Available in tips and syringe, Beautifil-Bulk Restorative comes in shades Universal and A.
Beautifil-Bulk Restorative Syringe 4.5 g
PN 2035 • Shade A
PN 2034 • Shade Universal
Beautifil-Bulk Restorative Tips
PN 2033 • Shade A
PN 2032 • Shade Universal